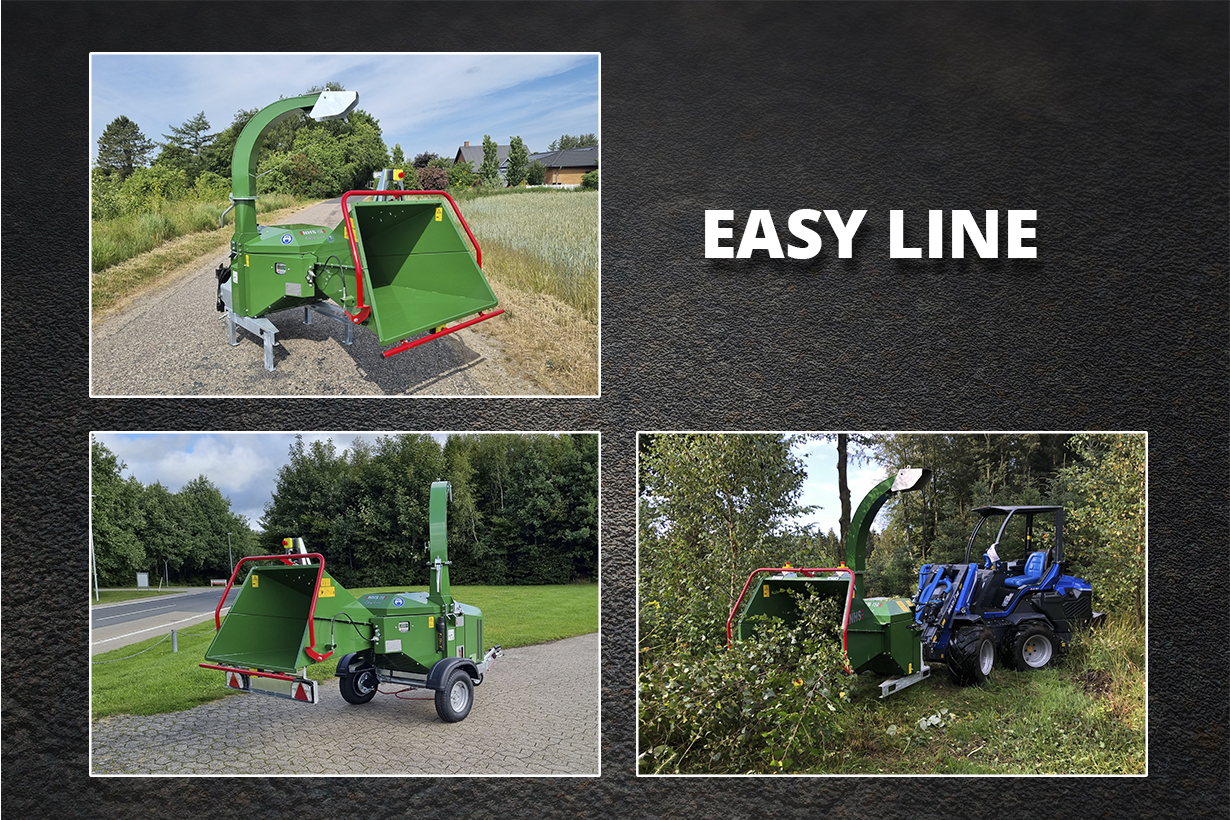 The Easy Line series is a NHS 150i PTO woodchipper, and a NHS 150m woodchipper (trailermounted).
The NHS Easy Line is a fully equipped machine with internal hydraulic, NHS Info-con and a very aggressive feeding system.
A predator, nicely dressed like a lamb!
The Easy Line programme consists of small and light woodchippers, to gardens and parks, rental companies and municipalities.
They excel in at low weight, low power input, easy operation and maintenance.
The standard equipment level is high, which minimizes the need for optional equipment.
All machines in the Easy Line programme produce a beautiful and uniform chip quality, ideal for ground cover , and fuel for smaller stokers.
We primarily recommend Easy Line for cleanup tasks - ø max. 15 cm.